When I first began online, I was a desperate Substitute Teaching looking for a way to make this "online stuff" work.
I had been married for 25 years and when my divorce crumbled, my hopes at starting a new life working from my laptop was born. Plus, with two teen-aged children to attempt to establish some kind of stability, I knew I needed to stay home more than ever, especially on the weekends.
Thankfully, some alimony bought me time (but it was limited) to get my online act together, but I failed miserably the first two years and spent MORE than I made.
Each time I bought a new course, or spend thousands on a weekend seminar, I promised myself that once I hit "gold" online, I could make up for it.
Unfortunately, I found myself consuming way MORE than I was earning, and two years later I found myself back at "square one."
One night after grading papers at my niece's softball game, and being utterly emotionally and physically "spent" to exhaustion, I went home and spread out every $7 ebook and hundreds of pages of other courses I had bought. Every one of them seemed like just one piece to a huge 1000 piece puzzle, and I knew the entire picture was there.
Just like when I threw my future husband 'under the friend bus" to later re-unite with him on Eharmony 4 years later, I knew I had "missed" it somehow.
There was NO way all of these courses were scams, or didn't work since I had seen some results. All of these income shots couldn't possibly be faked. What was I missing?
I literally spread all of the pages out on my bedroom floor crying and praying for God to show me what I had missed so I could start living the "life of my dreams" instead the "life of my worst nightmare" being called from school to unknown dangerous school districts. Daily news reports of gun shootings made my now college--aged kids call me crying over the phone, "Mom, you just HAVE to make this online stuff work, you just have to!" What is it you're not doing?
Answer: I was suffering from what is known online as the "shiny object syndrome." I had jumped from business strategy to business stragety. The only one I had ever stuck to was when I "married" myself to a blog about "how to get a 6 packs abs" for one entire summer, working furiously away.
Result: 0 Sales. Ugh! Back to the drawing board or downloading another course I went.
Then, like with every new job you start, I began to "hear" a common thread amongst the hundreds of pages. It read something like this:
Build a Subscriber list.
Find a passionate niche where people think about that problem all day long.
Solve that problem.
What? Just three simple steps?
Could it really be that easy?
But I was still missing the HOW.
I'm going to discuss some of the HOW, but if you want a detailed powerpoint presentation (grab your popcorn or your latte'), you'll want to download a Ebook on how I made Net profit $22,965.01 (after I paid affiliates). But the beautiful thing about this is, even if you split your net revenue with your affiliates, you have a wonderful asset..
How To Add Print On Demand Tshirts, Coffee Mugs, Pillow Cases and Baby Clothes To Your Etsy Shop WithOUT Ever Making or Running To The Post Office to Ship Them Either PDF
$3,304.00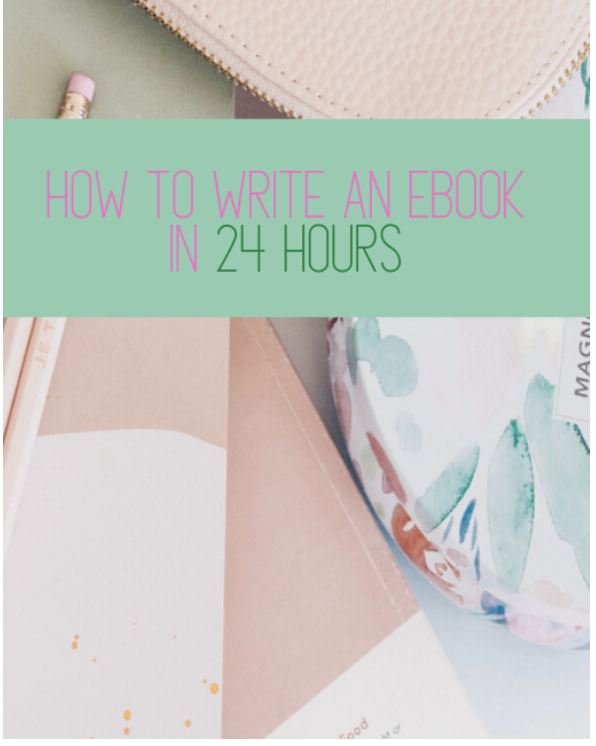 I learned ALL of that "marketing magic" from this program. It's everything you always wanted to know about how to sell ANYthing online (including an ebook) found =>here.
Awesome, YOU'RE IN!
So, if you've been wanting to create SOMETHING to sell that you KNOW is busting to get out of your head and onto paper that you know is just as good as the stuff you've downloaded while browsing Pinterest, then listen up.
You've got at least ONE ebook inside of you.
Maybe even a dozen.
But you can start right here.
Right now.
Stop allowing your head to make excuses.
Because you ARE good enough.
You can do this.
You simply open up your laptop and start writing like a mad scientist.
Then, make a PIN and put it out there in the world.
No one will know but you, and maybe your cat.
Or, your dog that loves you unconditionally.
And you just might make your first $7 bucks online.
But you could make MORE! Lots more. It's totally possible.
No. More. Excuses.
You can totally rock this.
So, instead of thinking you have to make this huge, life-changing course into an event, you can just sit down and write a few pages at a time.
Get up, go make some coffee.
Write a few more.
By the end of the day, you'll have 25 pages.
Save it as a PDF. Slap a Buy Button on there.
Call it done.
This is what I do when I want to make the "electric bill" money for the month.
It is just way too exhausting to make a huge hairy course, that people may or may not think "is all that" and then have it sit on your hard drive.
Instead, write a 25 page ebook, and put it out there.
You've got nothing to lose, but a little bit of time at your keyboard, working it like it matters.
Because it does.
I found out something cool.
There is something magical about your first sale.
When your cell phone suddenly buzzes in your hand.
You look down and Paypal lights up your world with these words:
You've just made $7.00!
And you get that buzz all night after you've sent a couple of emails.
You'll get it.
And you'll want to do it again and again.
It starts with one simple little thing.
Write an EBOOK, they said.
It will be fun they said.
"They" were right.
Now, it's your turn.
Hit that enroll button and you can see exactly how I do it...every.single.time.
And if you're still here, you've got a gift.
Probably passed down in your DNA.
Your Mom, your Dad, your Grandma, your Great Aunt SOMEBODY if you know (or don't know)
your family history and geneology probably had the "GIFT: too.
I call it a gift.
A Gift from God.
Neatly packaged into your brain cells just waiting to get out of your head and onto PAPER!
So, let's get those CREATIVE thoughts that are UNIQUE to you down on "paper."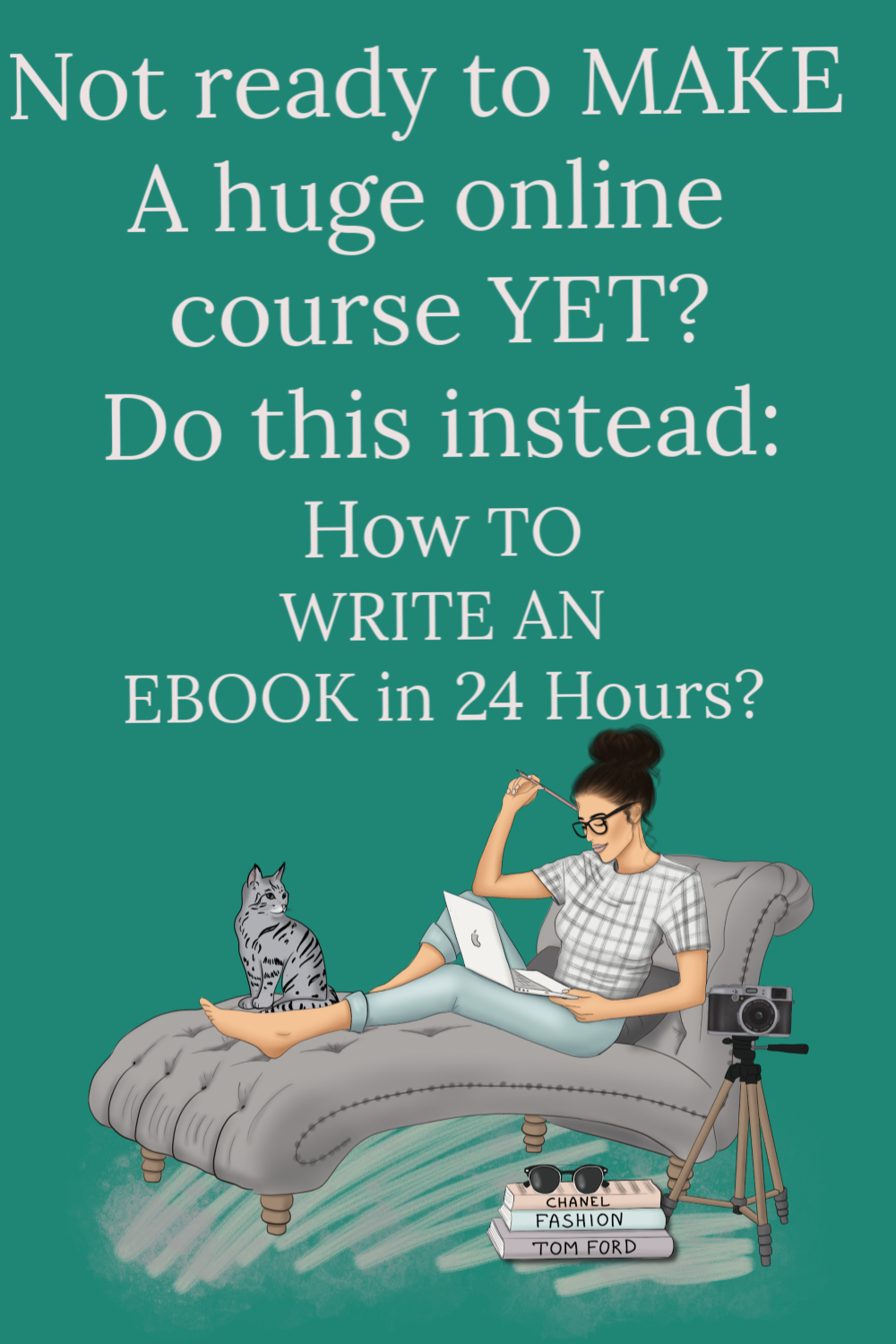 The world needs what God has given you.
Write it.
Just do it.
Write it on the plane in the airport terminal while you're waiting to board.
Write it on the bus while you're commuting home.
Write it while you friend drives you...whip out your phone or your tablet.
Write it when you wake up by keeping a pad of paper beside the bed.
Write it when you see something that goes DING in your head...that would be a GREAT chapter.
Just do it.
No more excuses.
God gave you this idea for a reason.
God gave you this idea for a season.
Summer is passing..and so is your season to write.
Just do it.
I'll help you.
I'll send you emails to remind you.
Just jot down an outline.
Those are the "bones" of your book.
Now, every hour "fill in" the bones...your outline.
Just do it.
Hit the enroll button and let's get started.
But!
Q: Do you need a designer for the books front page, and have an proofreader and editor to look over your book?. I have looked into this before, and it was very pricey.
A: It is not pricey at all. You can have someone on Fiverr.com make you a cover for $5 bucks,or you can make one in Canva or Picmonkey. You can edit the book yourself, or have a friend look it over.
Q: Does this ebook training include all the "How Tos" as well as how to advertise on Pinterest? Please let me know about this as I am VERY interested but really don't know anything about it.

A: This ebook explains what marketplaces to list your book on, but I will include a link to another inexpensive program that teaches you HOW to advertise it on Pinterest inside the training. Great question!