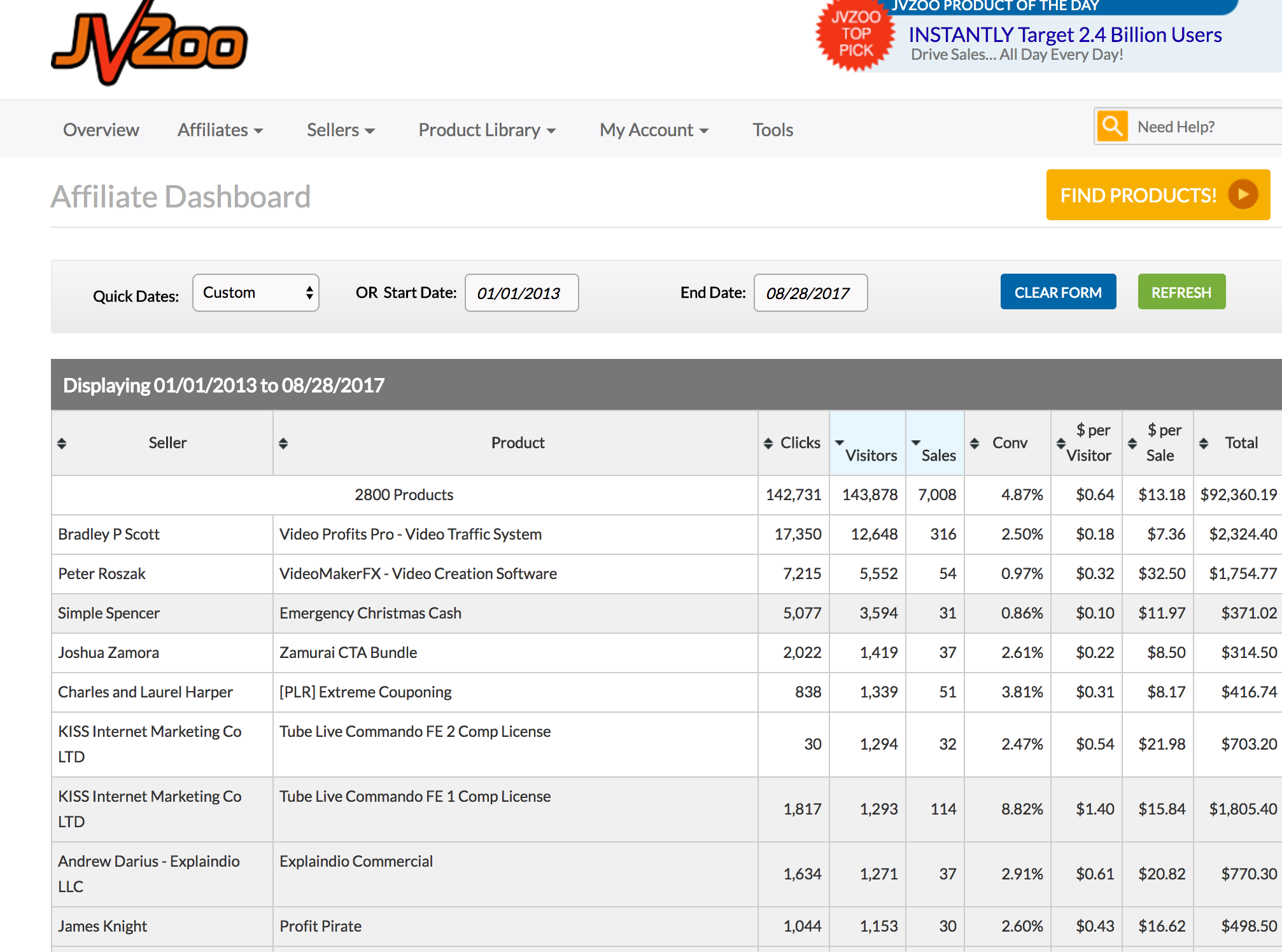 Do you need help? I'll Show You How To Exactly Clone The Steps Of A Successful Super Affiliate
...trust the process and don't try to re-invent the wheel, because you'll just wind up spinning your wheels over and over.
I'll show you everything you need to know to earn and build a subscriber list at the same time...

Week 1: Pick 5 High Ticket Programs To Promote - You will learn how to splash your affiliate link all over the internet to give you an advantage to making sales faster.
Week 2: Put up a simple website in 5 minutes - free or paid, I'll show you how. Many affiliate programs require a website. No sweat. I'll show you how to create one in 5 minutes
Week 3: How to get approved by a reputable high-paying affiliate company. What to say if their affiliate manager calls you - conversations usually last about 5 minutes. No sweat. I'll tell you what to say if you get a quick phone verification.
Week 4: How to find your affiliate link inside the program. How to put your affiliate link in your free blog, your Facebook Fanpage, your Pinterest board, your Twitter tweet, or wherever you choose.
Week 5: In order to earn while you are learning and building your online business as a super affiliate promoting other people's products, you need to begin building a list of people who follow you online, similar to a magazine subscription. I'll show you how to set this up. Easy-peazy video instruction. This is how I feed my family and me for life. Don't miss this step. This is critical. Most people who skip over this never make any real income online. This was the crucial difference between making 0 sales. and my bringing in a full-time income and quitting my teaching job.

Week 6: To earn, learn and seek high paying sales, you must direct your visitors to the company's affiliate link. I will show you how to use this double-edged strategy to build your list and create an opportunity for you to make sales at the same time. I've only offered this to my high paying private coaching clients before now. This video module will show you the unique way to build your subscriber list and send them through to your affiliate link in one stream-lined process. Don't miss this.
Week 7: Share your affiliate link on Social Media Sites. You will learn how to promote your affiliate link with a Youtube video (review products without showing your face). You will learn how to promote your affiliate link on Pinterest by creating a free board in 5 minutes or less. You will learn how to promote your affiliate link on Facebook by creating a free Facebook Fanpage. Or, you can just pick one and go cray cray sharing it.
Week 8: As you see people begin subscribing to your email list, I will show you how to send out your first email. You will learn what to say in your email, how often to send an email and be given example emails that you can copy and paste with your own affiliate link embedded inside them (done-for-you).
Ongoing content will be continually added to make certain all of your questions are answered.