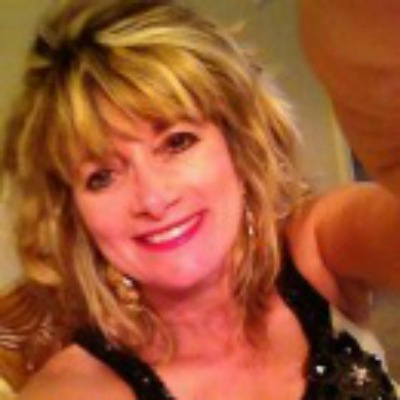 When I stop and think about where I started from 0 to today, I'm so grateful...and always STUNNED at what is possible online.
According to market experts the information business is a $50 BILLION Dollar business and growing..
And the really good news?
The internet walks around in the form of a cell phone in your purse, or clipped on your belt, or as near as you night stand when you want to "google" something to solve a problem, answera question, or even see what time it is...
People LOVE fast and convenient answers to their questions and when you can package
it up in the form of information products, it's pure GENIUS.
People will buy a $7 ebook, or a $2000 program if it solves their problem.
You just become a "bridge" between the person, the problem and the product that solves their burning problem.
But the key is choosing something that is a BURNING FIRE in their mind.
People can casually browse the internet for "casual" problems, but if it is something that they think about 60 times a day, now that's what you want to be promoting!
But, you're thinking, that's nice, Kristie, but I don't have a information product to sell?
The good news?
You don't have to!
You can PROMOTE OTHER PEOPLE'S products as an affiliate...and make as much or more than the person who created the original product!o
Thousands of companies and individuals would LOVE for you to help them sell their product!
Why?
It grows their customer list that they can market to for a lifetime!
But for you, when you are just getting started online, it is the PERFECT place to begin.
All you have do is help people FIND the product they are looking for through YOUR link from a company (it's free, by the way to sign up and get your "affiliate" link), and then you just "talk about the product."
And you can promote ANYTHING on Amazon and once your "person" goes through your link, EVERYTHING they buy "at whim" within 24 hours, is counted as a commission to YOU as an "Amazon affiliate" and that's a beautiful thing for sure!
The MOST successful and recurring income when I began as a "newbie" fresh off the ad saying that "I could work in my pajamas!" (which weirdly enough I do many days), was a small dog training program that to date has brought me in $3413.15 to date (Jan. 2019).
And that's called MARKETING...and that's where I come in...
Once you have your link, your next step is to PROMOTE that link all over the internet.
You can do this on social media channels like:


Pinterest
Instagram
Youtube
Facebook
My personal favorite is Youtube, but you can choose your favorite place to market your link.
Where would I begin?
I started with DOGS!!!
Now, I know what you are thinking...
all the gurus say that! LOL
Yep! and I found out why.
Dogs are a "passion" for millions around the globe, and when their "baby" has a problem, they run to the internet to solve it.
So, let's look at the criteria for what you want to spend your time to promote:
#1 - It's a pressing, burning problem a person HAS to find out, and thinks about it at least 6 times a day.
#2 - There is a company with a product that is a perfect SOLUTION to the pressing, burning problem.
#3 - That company offers an affiliate link with at least 50% commission for each sale they will send to your Paypal account.
So,
#1 - People buy a puppy and when they go to work, the puppy soils the carpet, and leaves smelly,messy piles all over the floor. The Owner comes home after a long, stressful day at work, and the first thing that greets them (besides their sweet puppy), is THAT ODOR and heaven-forbid theySTEP into a wet, smelly mess. EWWWWW...ICK! They're thinking...I have GOT to figure out what to do where you can be SAFE, but learn how to potty-train, or buy some of those puppy pads.
#2 - You put your LINK in front of them and Boomchakala! You can (potentially) make your first sale online because the company I show you, follows up with emails with YOUR link in them.
Doing that has brought in this side income for me for just this ONE affiliate program:

Now, here's another Problem/Solution/AffiliateLink = Paypal Payments for me in the past.
#1 - Burning Problem: Baby Boomer Wants To Retire, Has Nothing Saved, Owes for Taxes, Spent Savings on Kid's College, Needs a New Plan:
#2 - Solution: Recurring monthly membership site
I found an amazing product that offers excellent training on building a membership site.
Cost: $2000 Affiliate Commission: $1000
Get the picture? Would you like to learn where and how to learn this system?
Enroll Below and let's get started!