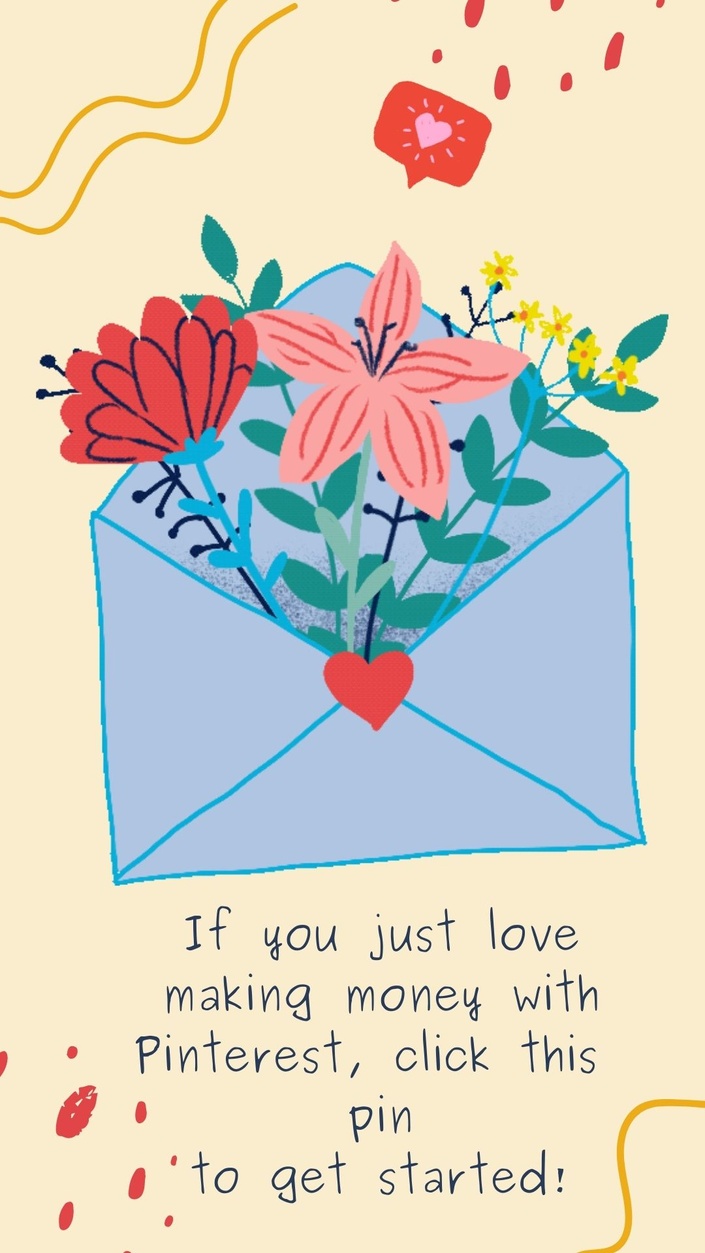 Pinning Success Membership CLUB - Gorgeous Canva Pin Templates With DFY Pinterest Pins + 5 NEW PLR PRINTABLES EACH MONTH!
You now have Pins + 5 New PLR Printables EVERY MONTH That You Can Resell & Keep 100% of The Profits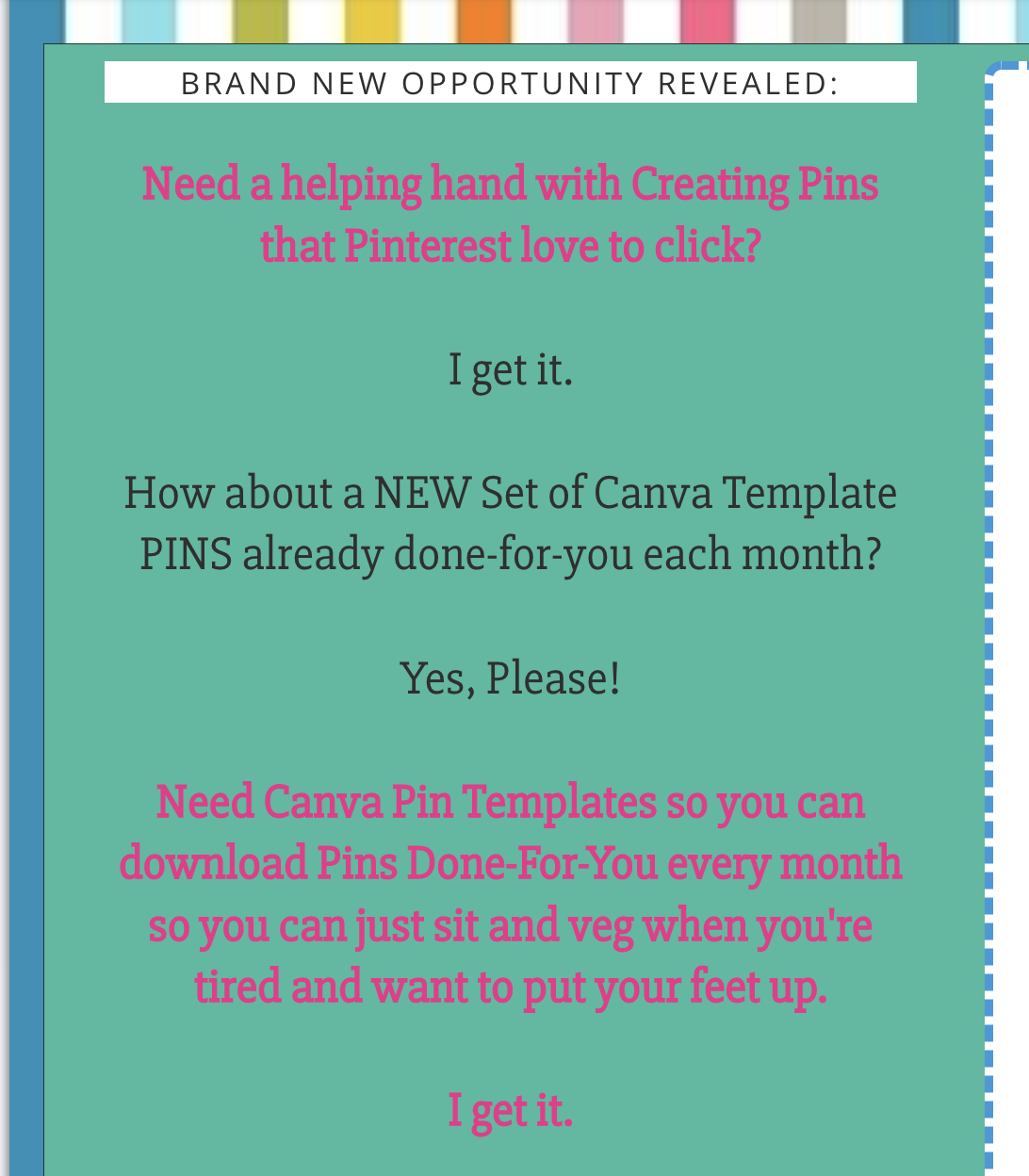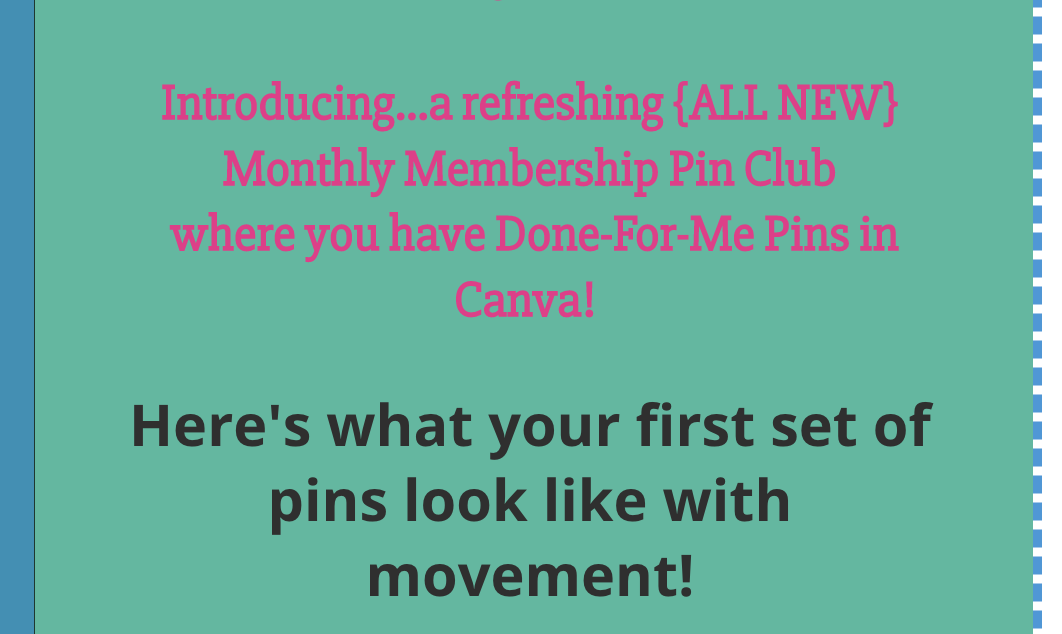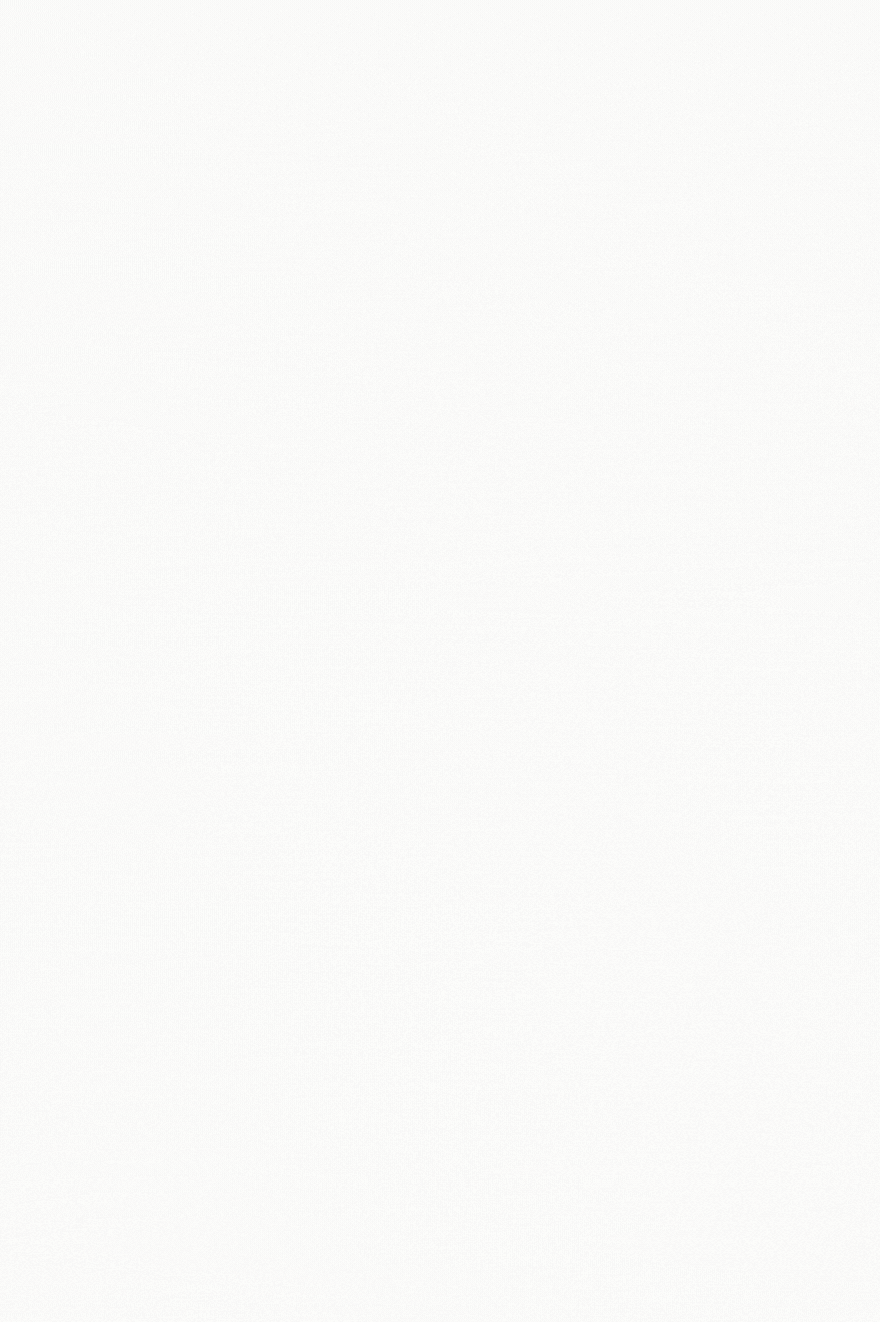 But Kristie, is this a course?
No, this is a Monthly Done-For-You Canva Pinterest Pins + something to sell (Printables) if you need it + my best selling affiliate programs you can join + a quick bite-sized video to show you how to upload your first pin to Pinterest!

You'll Also Get:
Video Training On WHAT TO NAME YOUR PIN and HOW TO UPLOAD IT to make as many potential sales as possible!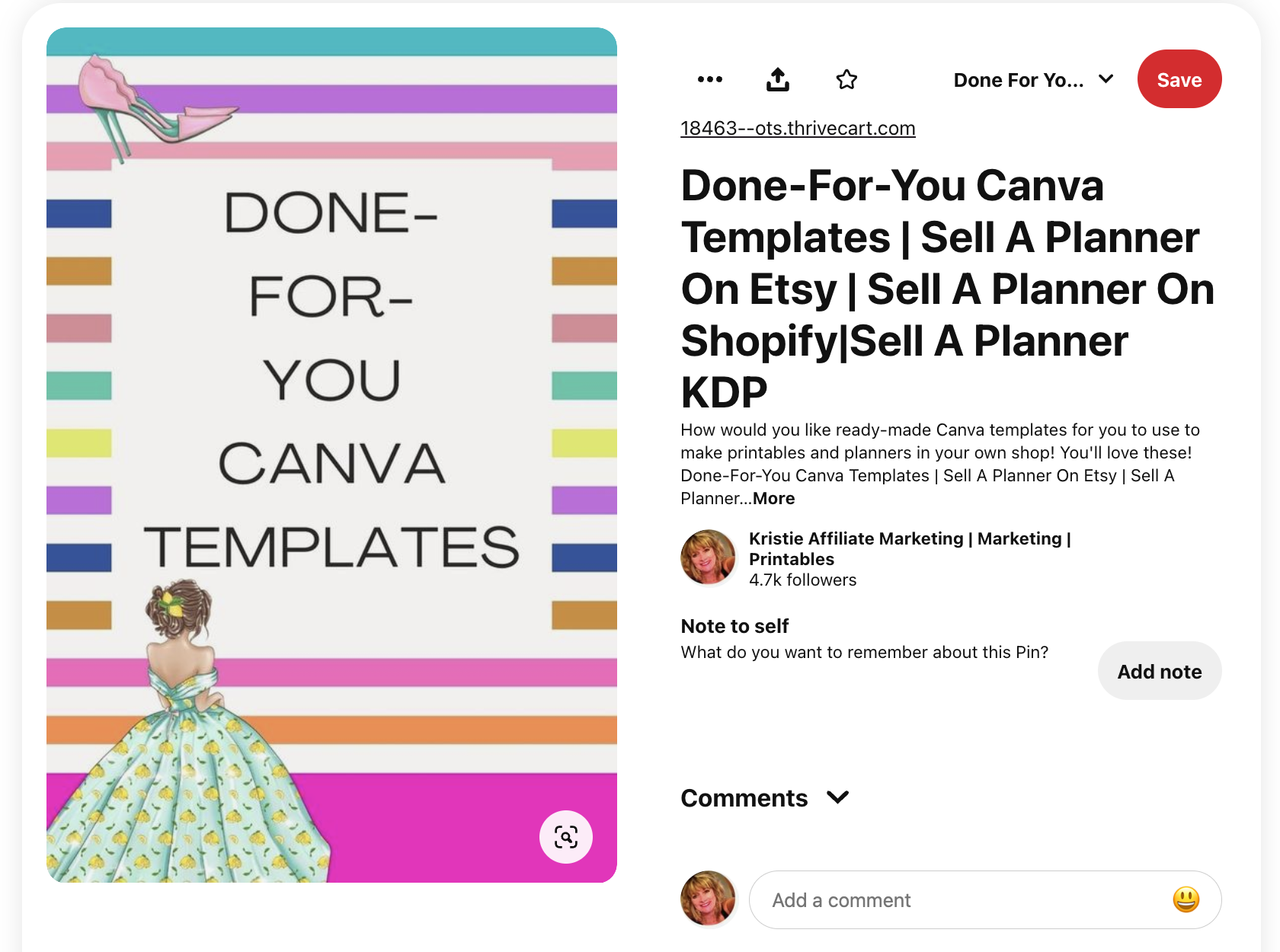 Imagine if you had
Done-For-YOU
(I call it Done-For-Me LOL)
📌CANVA TEMPLATE VIDEO PINS and STATIC PINS (these don't move) to post To Your Pinterest Boards To Sell MORE All Day. EVERY DAY in 2022?
Since Pinterest is still a powerhouse of potential buyers that BUY...are YOU there?
Are your Pins in there 24/7 churning out views and potential sales for your products, affiliate links, blog posts so you can grow your income?
If so, isn't it YOUR TIME?
FAQS:
A: Have I seen this before?
Q: No, this is brand new as of June 2022 and is the first time I've offered Canva Pin Templates that you can change or use AS IS.
Q: How is this different from your video course called Affiliate Pinning Success?
A:
The Affiliate Pinning Course
is a full-blown business model with tons of videos to show you how to build a subscriber list and is a full business model around how I got to $90K using Pinterest, while this is a monthly Pins Done-For-You that you can use to sell ANYTHING (Canva Pin Templates included).
Don't know what to sell?
I get it.
Plus, you get a monthly bonus of something to sell that you can stick your name on as fast as you can download it...a new Printable each
[email protected]
This monthly membership gives you fresh-never-seen-before pins on a monthly basis (not the same ones in course), and even gives you a head start if you don't have a clue what to put in your pin to SELL...it tells you what to promote.
But the pins are ALL NEW!
PLUS!
This membership also comes with a PERK!
It comes with a Free. Monthly Printable with PLR rights (that means you can resell for 100% of the profits woo-hoo!)
Q: Is this about Paid Ads?
A: No, this is about giving you direct access to pins already READY out-of-the-box that Pinterest loooooves = which can mean lots of FREE traffic (organic) in Pinterest for YOU!
After two years of researching, downloading a boatload of $$$ products, attending webinars and using up all of my savings, I came to ONE big conclusion.
You have to GO where people are shopping...and hanging out!
Where is that?
PINTEREST!
What? Hmmmm...YEAH I go there from time to time...tell me more!
If you're selling a Printable...you need Pinterest.
If you're selling your own course...you need Pinterest.
If you're an affiliate, you need Pinterest.
If you're selling a new toothbrush, you need Pinterest.
But WAIT!
You've tried Pinterest and it didn't give you
"all the feels" LOL...and you just flipped your phone down on your pillow, and went to sleep! zzz


OR, you tried pinning once last month, and you didn't see anything happened...so you just gave up!
But what if I GAVE YOU
Pins
Already
Done
For
YOU!
What? Yeah-ah
Finally...what took you so long, Kristie?!!!
Well...I had to figure out all of the moving pieces, but the doors just swung WIDE OPEN!
And I'm having sooooo much fun I can't even tell ya!
You're about to see what the first set of Pins LOOK like!
(Canva-Friendly so you can edit them), or use AS IS.
Plus, I match them to one of the best selling affiliate programs on the internet.
Shhhhh!!! It's a secret stash of my favorite all-time best sellers...plus, you can use the 10 pins and make them into 30 (THIRTY) or more, by changing how you upload them!
Oh my,my.my....oh yeah! Super fun!
And when I found out that literally MILLIONS of Pinterest lovers adore printables, that became a no-brainer for me.
Well, I thought..I'll just promote "all things printable."
And it is working, and I am on track to have a bigger year in 2022, if I stay focused and work hard.
Does this sound familiar?
Tired of struggling,
drinking WAY too much coffee,
and wasting months to make sales because you just don't know the type of PINS that Pinterest really, really wants?
Now, you don't have to!
Introducing...a refreshing and
BRAND NEW MONTHLY CLUB OF
DONE-FOR-YOU
PINTEREST PINS...
tired by 5:00 pm somewhere LOL?
Me too!
This will take ALL of the tedious design work out of your weary hands!
Instead, you can put on your fuzzy-wuzzy socks and just plop in front of your favorite 'flix series instead!
Then, you can just do this in between episodes LOL.
Only $27 each month. Cancel anytime. Simply send an email to [email protected] and I'll take care of it. - Kristie
Your Instructor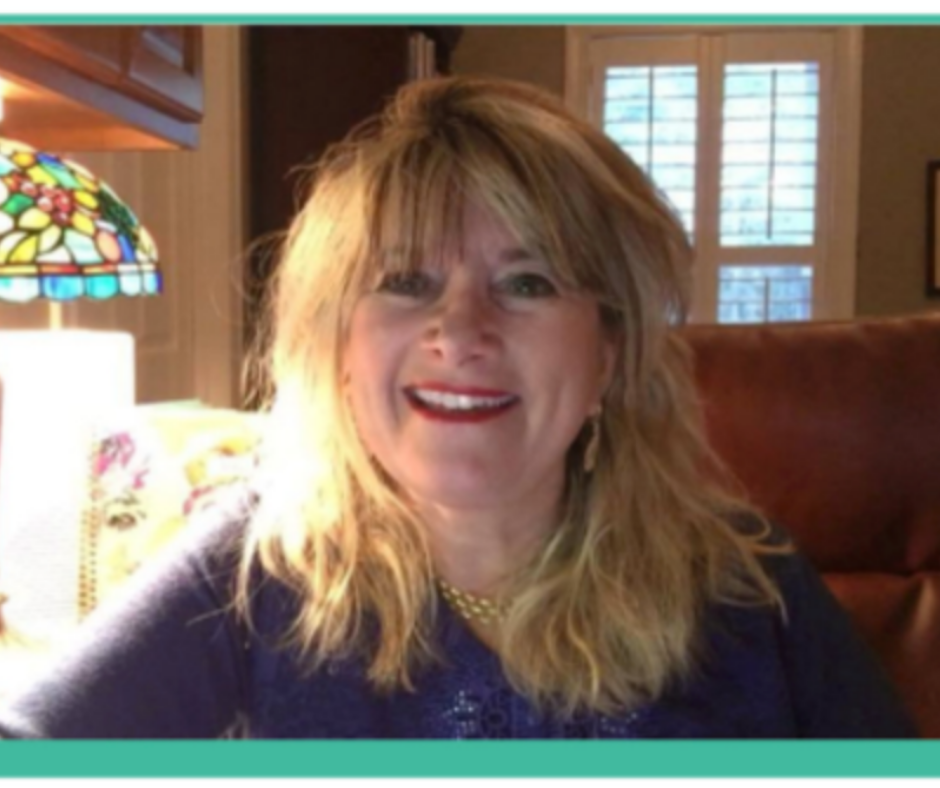 Course Curriculum
How To Find Your Best Selling Affiliate Programs
Available in days
days after you enroll
BONUS: FOR AFFILIATE MARKETING SECTION: Download This Affiliate Success To Find Your Best Selling Affiliate Links
Available in days
days after you enroll
Download Printables With PLR Rights To Resell
Available in days
days after you enroll
Frequently Asked Questions
How long do I have access to these Gorgeous Pin Templates?
These Gorgeous Canva Pin Templates are yours starting now now and as long as you stay a monthly member.
How long do I have access to the course?
How does lifetime access sound? After enrolling, you have unlimited access to this course for as long as you like - across any and all devices you own.
What if I am unhappy with the course?
Since these are digital downloads, there are no refunds offered. However, if you would like to cancel your monthly membership before your upcoming monthly billing, simply send an email to
[email protected]
and I will cancel your membership immediately. Please do not submit a chargeback to your credit card company or file a dispute with Paypal as this adversely affects my business. Please send an email to me at
[email protected]
and I will take care of any questions. Thank you!
Can I RESELL this course to others?
No, this is for your own personal use.